Literacy
WRITING:
Writing is an important part of every day learning at Yarra Glen Primary School.  Our students are encouraged to write letters, words and sentences and draw to clarify the intended meaning.  Within the teaching block, children are asked to write with the teacher reinforcing good writing behaviours.
During our two-hour literacy block, students are involved in reading, writing, speaking and listening. Very focused and specific teaching occurs on a daily basis with the whole-group teaching of CAFE reading strategies, then breaking into Daily 5 groups for individualised work and teacher conferencing. Students then come together at the end of the lesson for a culmination of learning, reflection and sharing of the focus. Teachers work with each group of students throughout the week, focusing on their individual needs and reinforcing skills and scaffolding their learning in order to keep our students challenged and interested.
Daily handwriting and spelling is a part of everyday learning at our school. Spelling strategies are taught through numerous strategies that children can use to spell unfamiliar words and also extend their vocabulary. Their Literacy learning is enhanced and supported through our extensive ICT program which is part of our students learning on a daily basis.
WHOLE – PART – WHOLE
Our Victorian Curriculum-based Literacy program aims to enhance thinking, listening, reading and writing skills. It is designed to include a combination of whole-class activities, shared small-group activities and individual learning opportunities at each students' instructional level. Class lessons often conclude with students sharing and reflecting on their gained knowledge. Teachers use the Whole Part Whole teaching concept.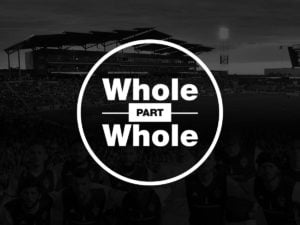 The key focus areas in Literacy are:
Reading and Viewing
Comprehension
Inference
Writing
Speaking & Listening
Phonics & Phonetic Awareness
Spelling
Handwriting
SPEAKING & LISTENING:
At our school, we take pride in the manner in which Literacy is embraced and taught. Our programs allow our students to have numerous opportunities to speak and converse with each other during their Literacy sessions.  Speaking and listening is an important part of the learning process to become literate.  The way in which children pronounce and hear letters and words is vital to how they read and write the English language.
WRITE TO READ PROGRAM:
Explicit teaching of phonics (sounds) is taught in a structured manner including high frequency words often occurring in many books for beginning readers.  Meaning, sequence and fluency are also extremely important parts of our curriculum and make reading and writing purposeful, fun and exciting.  Students start to make connections and their motivation to read and write grows as they experience success.  This explicit teaching is a very structured part of each day.  The students experience reading books and being read to each day and will be challenged at their instructional level of reading and writing to maintain their interest level.
All teachers have completed professional development in teaching the Write to Read program, which provides teachers with the skills that students must own to read and write successfully and how to explicitly teach these skills.
At Yarra Glen Primary School, we explicitly teach:
Phonemic Awareness
Explicit Systematic Phonics
Vocabulary
Fluency
Text Comprehension
The explicit teaching of these skills ensures that students are confident and in control of their learning, and truly experience the feeling of success and being empowered by knowledge.
At school, they further focus on letters, sounds and words, word sequence and one to one correspondence as children point to each word as they read.  They are taught reading strategies such us sounding out, re-reading, predicting and reading on. These are a few of the strategies used.  It's important to realise that teaching sounds and phonics is a vital part of becoming a good reader, but we also need to consider that 70 per cent of the English language is not phonetic. This is why we teach an entire realm of strategies and focus on the meaning of the story or book.
HOME READING:
Home reading is an important component of our reading program.  At YGPS, we use a whole-school colour system, based on Fountas & Pinnel, as opposed to a reading level system. With Fountas & Pinnel, reading texts are classified according to various parameters, such as word count, number of different words, number of high-frequency words, sentence length, sentence complexity, word repetitions and illustration support.
Our home reading books are for family members to listen to students and encourage them to have a go at reading themselves, to promote and build on their comprehension skills. Students will initially use the pictures to help them read and will memorise the book.  This is all part of the reading process.  The coloured books the children bring home to read themselves are selected by their teacher as 'easy to read', related to Fountas & Pinnel assessment the child has undertaken.